Our firm obtains water resources and water quality permitting for ski area development, including snowmaking supplies, on-mountain facilities and base area development.
Case Studies
Aspen Highlands Village Resort, a commercial and residential community in Aspen, Colorado. This project is a combined effort of the Aspen Skiing Company and Gerald Hines Development Companies.
Snowmass Village Properties, a commercial and residential project in Snowmass, Colorado.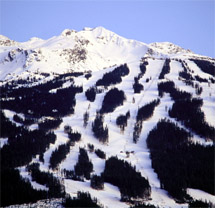 Case Studies
The Roaring Fork Club, an 18 hole Jack Nicklaus Signature golf course and fishing resort in the Roaring Fork Valley of Western Colorado. This project included development of water supplies for a golf course, water quality permitting, the creation of fisheries and wetland and streambank enhancement. This project has received numerous accolades for its environmental sensitivity and the application of new biotechnology.
The Fairway Pines Resort, a golf-residential community outside Telluride, Colorado.
Stillwater Ranch, a planned community of 1448 residential units, associated commercial, and 2 golf courses.
Grand Park, a planned community between Frasier and Winter Park, Colorado of over 2,800 units in a combined commercial, residential and golf course development.